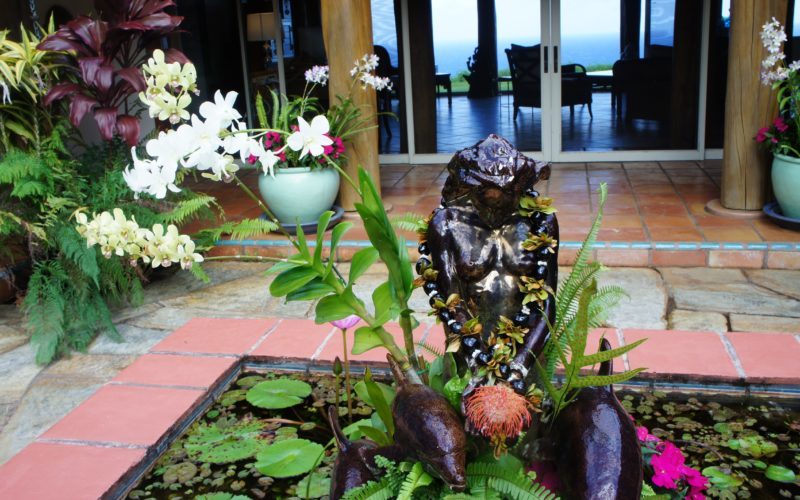 Ponohouse has extensive gardens on both sides of the entrance driveway The gardens and living wall to the right side of the driveway buffers the neighbors to the east of us and ensures privacy. To the right of the driveway is a garden surrounding a huge Monkeypod tree that we call the Quan Yin garden for the statue that anchors the garden. Beyond the garden is an orchard with fruit trees:  Click on any image to see it larger, and you can then zoom on any part by clicking with the zoom magnifying glass.
The gardens are mature plantings and although a full irrigation system is installed, the gardens generally require no watering. the evening rains suffice to keep everything healthy and lush.
Fruit trees include Lime, Kaffir Lime, Meyer lemon, Cara Cara orange, ruby red grapefruit, Avocado, banana, and Starfuit.